Hello,
We are very excited to present a program of videos by the New York collective Yemenwed.
For those of you in Paris, we hope you can make it!
Julia & Davide

---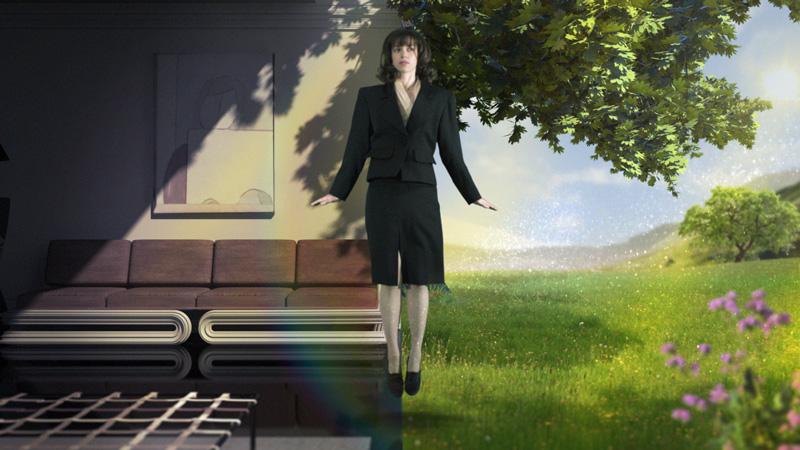 Film screening presented by
JULIA TROTTA & DAVIDE BALULA
26 OCT 2012 - 19h30
(Free entrance)

PALAIS DE TOKYO
13, avenue du Président Wilson
75016 Paris

YEMENWED
• EPISODE 3
• NO IMAGE, COMMERCIAL BREAKS
• WOMAN MERGES W CAR, NO. 3

Yemenwed was founded in 2006 in New York City,
and has participated in exhibitions and performances at
MOMA P.S.1 Contemporary Art Center, Portland Institute for
Contemporary Art TBA:10, Performa 09, Fake Estate Gallery, 179 Canal, Hessel Museum
of Art, Asia Song Society, and Jack Hanley Gallery, among other venues.
Yemenwed's work often explores a detached reality;
a hyper re-clarification of the present moment, which frequently results in the visual shifting
of peripheral experiences to the foreground. Casual back-up dancing, mundane
movement, and domestic abstractions are often employed to this end, as they are
theatrically rearranged to be viewed as central, and with increased detail.
The group maintains an active interest in the vocabulary of mainstream popular culture,
and its conventions, as well as entertainment value, and notions of beauty.
Each piece invariably reflects the different personal aesthetic interests
of the individual artists forming the work.

This screening is part of
Tjorg Douglas Beer's
Galerie Utopia / The Forgotten Bar Project : The Garden of Eden
SEPTEMBER 27th to NOVEMBER 19, 2012
with: Evgeny Antufiev, Davide Balula, Ronja Beer, Tjorg Douglas Beer,
Matthias Bitzer, John Bock, Samuel Boutruche (Kolkoz), Björn Dahlem,
Erró, Cecile B. Evans, Lionel Estève, Rainer Ganahl, Andreas Golder,
Dionisis Kavallieratos, John Kørner, Terence Koh, licja Kwade,
April Lamm, Joep van Liefland, Gregor Hildebrandt,
Christian Jankowski, Constantin Luser, Isa Melsheimer,
Olaf Metzel, Yoko Ono, Raymond Pettibon, Daniel Richter,
Henning Rogge, Tom Sachs, Thomas Scheibitz, Thomas Schütte,
Andreas Slominski, Franz Stauffenberg, Alexandros Tzannis,
Costa Vece, Jannis Varelas, Stas Volyazlovsky, Erwin Wurm.
http://palaisdetokyo.com/sites/default/files/galerieutopia-forgottenbar.pdf

Image: production still from No Image, Commercial Breaks, 2011.
Courtesy of Yemenwed.